7/26/16 Meeting Notes
This was the first official Orlando Lady Developers Meetup hosted by Liz Miner at PowerDMS. Catering from Black Bean Deli was sponsored by Leslie Hielema & Danya Shea, co-creators of WeVENTURE and Girls Who Code for the Orlando community. Beverages were supplied by the organizers of the Orlando Lady Devs Meetup. Meetup member dues were sponsored by Code Hangar, Inc.
The tech space is still predominantly occupied by men. To succeed women often feel pressure to fit in and be one of the guys. As one female iOS developer in Orlando put it, "you don't want to be left out of the Slack group." Feeling like an outsider makes it difficult to collaborate and problem solve with team mates. For this reason, the Orlando Lady Developers Meetup stands to create comfortable spaces for female coders and engineers that encourage, embrace, and benefit from the unique ways that women collaborate and solve technical problems.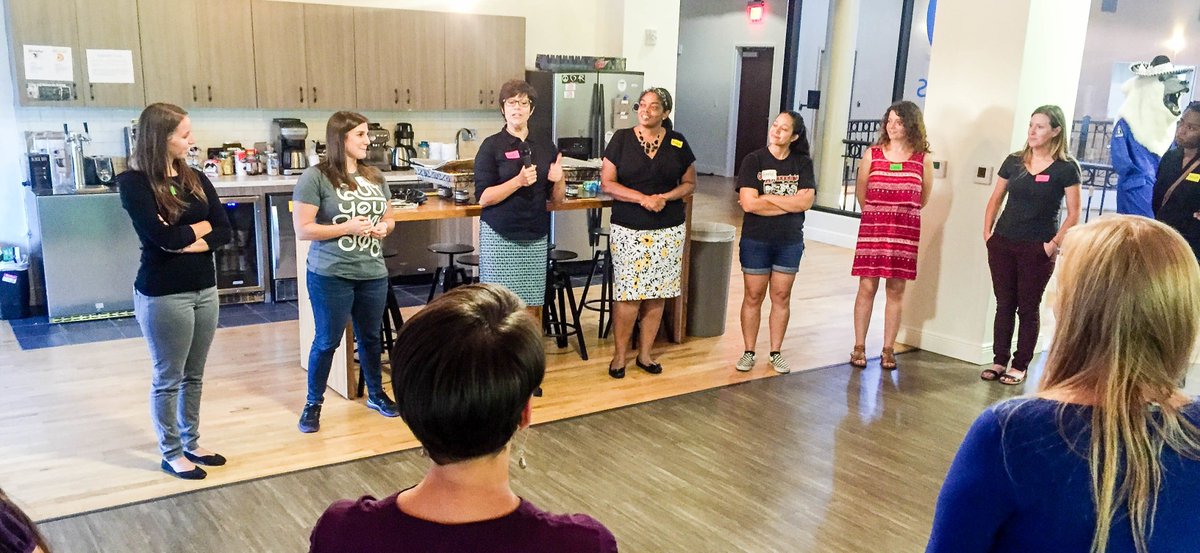 As well, the Orlando Lady Developers Meetup serves to provide resources and opportunities for women in technology related to learning, career development, teamwork, and leadership. One of our best resources for learning is each other, so, since this was our first meetup, we decided to get to know the individual members and better understand where the group's talents and interests lie. The approximately 20 attendees of the meetup formed a circle and passed a mic around to introduce themselves and describe a skill or resource they can share with the group and something they are looking to learn or gain. Afterward, members spent time networking and brainstorming possible events and initiatives for future meetups.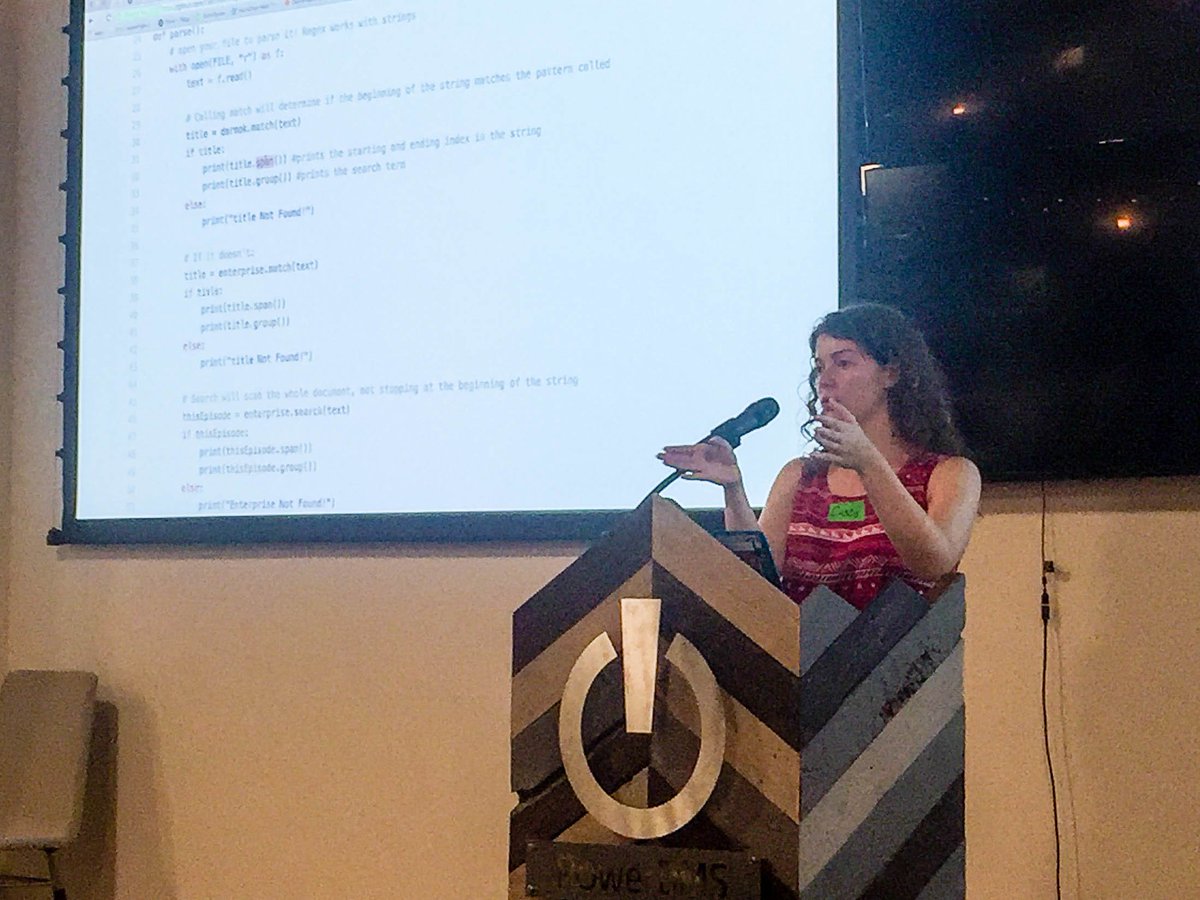 Co-organizer Casey Faist wrapped up the evening with a talk on pattern-matching with the Python Regex library. Here is her presentation and sample code. She also share a helpful online regex tool called RegExr.
ADDITIONAL NOTES FROM THE MEETUP: